The COVID-19 pandemic has disrupted all industries, including engineering, procurement, and construction (EPC). Some issues affecting this industry include increase health risks to workers, disruption of the supply chain, and limited communication between workers. The industry is accelerating its transformation to a leaner and digitalized sector to solve these issues. In this tech news, we highlighted the important trends in the field of EPC.
1. Common Data Environment
Data generated from a construction project is one of the dirtiest data. Every day, people create data at high speed, in large volumes, and different file formats. In addition, departments stored their data in siloed, thus having no relationship between data. Companies should have proper data management to prevent silos and extract valuable insights from these silos. Tools and cloud platforms are already available to store this data with a built-in common data environment feature. Common data environment includes connecting data by standard code, storing it in a relational database, and querying by using integrations. It will be easier for stakeholders to pull out insights from this data environment.
2. Cloud Platform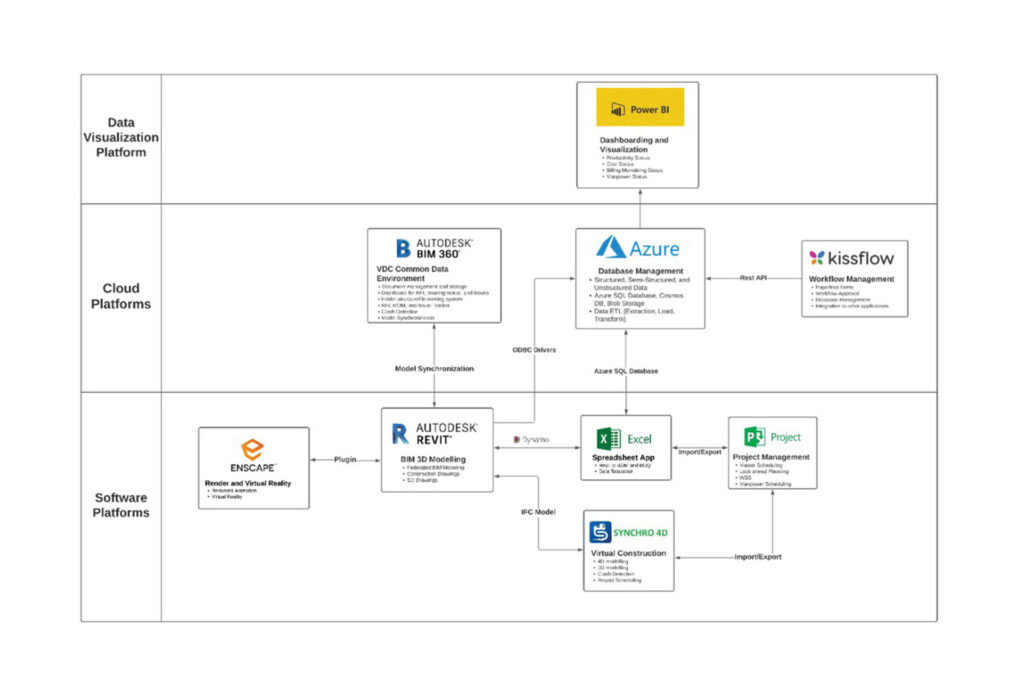 Companies are seeing the importance of cloud platforms. Aside from file storage, cloud platforms offer many services that will help companies increase their business value. BIM360 offers services for clash detection, design collaboration, and model coordination, while Kissflow offers workflow management by having electronic forms and flows of approvals. Upchain offers end-to-end services for Product Lifecycle Management (PLM).
API also makes the integration of different platforms possible, thus adding value to the functionality of these platforms. Dashboards are powerful visualization tools that can give a glance at the status of the company. These dashboards can be connected through different platforms thru API, thus adding functionality to these platforms.
3. Virtual Design and Construction (VDC)
VDC makes the process in the EPC easier, more accurate, and faster. At the heart of the BIM is the 3D model that shows all components of the structure. Having this model makes it easier for stakeholders to communicate, plan, and implement their ideas. Designers can make more accurate designs by visualizing them in a 3D model, and see if their designs have clashed with other design departments. In addition, planning and estimates become more accurate by implementing technologies for 4D(3D plus time) and 5D(3D plus cost) modeling. 2D drawing modifications become faster too, just by changing the 3D element in the model. BIM software requires reliable computer hardware and a fast internet connection to ensure seamless usage of the software.
 
4. Agile Management Principles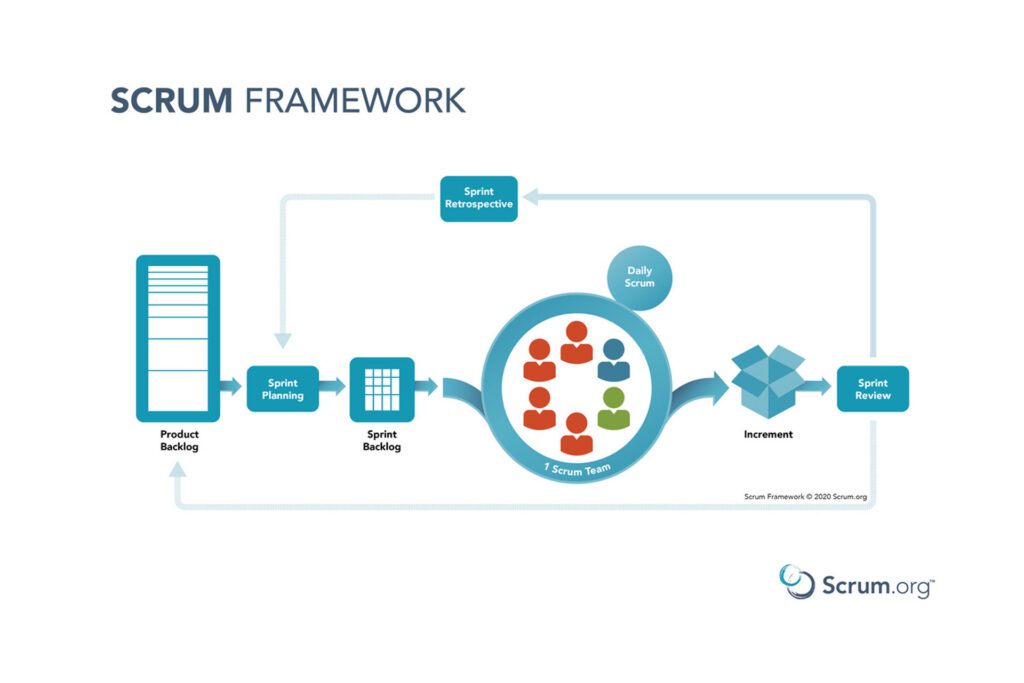 Agile management is based on the same principles of the agile approach in the software industry. Instead of a waterfall approach, where the process is sequential, an agile approach is an iterative approach where outputs are constantly released based on the customer's needs.